Location: Lagoon reef off the coast of the island of Saipan
Scope: Salvage operation of derelict fishing vessel 
Dates: Removal operation July 2021- December 2021
Overview: 
Smithbridge Guam were contracted by Pacific Coastal Research & Planning to work as part of the NOAA Marine Debris Program for the removal of the grounded derelict fishing vessel, Lady Carolina. 
The Lady Carolina is an 83-foot, 54-ton, steel-hulled fishing vessel that was pulled loose from its mooring and grounded during the category 4 Typhoon Soudelor in August 2015. Following this, in October 2018 the vessel was damaged further during Typhoon Yutu and remains stranded in the north-eastern corner of Saipan's shipping channel.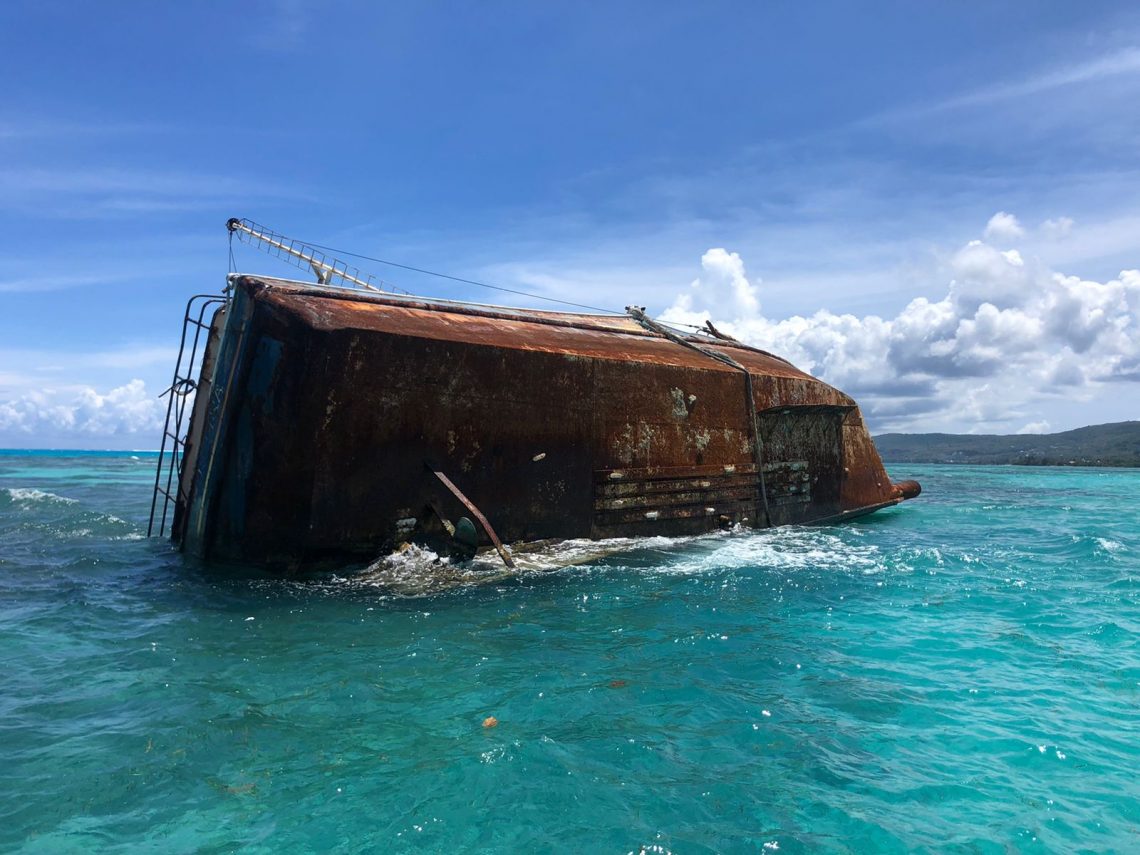 The removal of the vessel is expected to take approximately two months and will prevent further environmental impacts to nearby ecosystems including coral reefs and endangered species of marine life.
Based on experience from similar past salvage projects, Smithbridge's Jack Up barge was selected as the best solution for the salvage as it provided excellent access to the wreckage and caused little to no impact to the coral reef. 
The Jack Up barge with the 120T Manitowoc M12000 Crawler Crane mounted on top was mobilized to the area nearby the vessel in the north-eastern corner of Saipan's shipping channel in late July. The removal process requires careful planning and teamwork to be a success. The team includes boat operators, crane operator, divers, marine specialists and various other crew.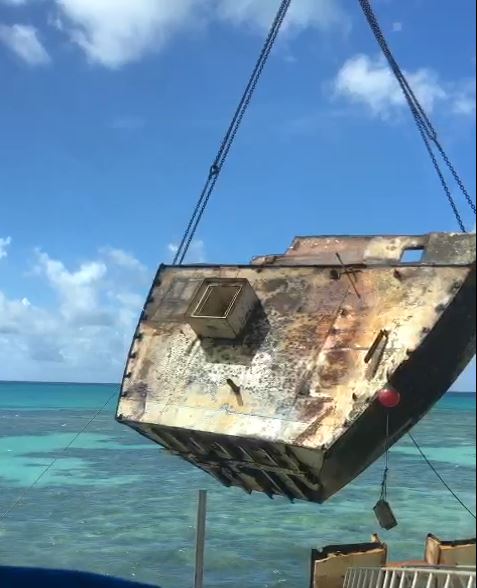 As the fishing vessel has been in the water for a number of years and has been badly weathered by the ocean and elements, the vessel must be cut into sections for safe removal. Specialised rigging arrangements have been designed by Smithbridge Guam's in house engineering team to ensure the parts of the vessel can be lifted safely without compromising the integrity of the degrading hull.
For offshore / over water projects like this, Smithbridge Guam's Jack Up barge provides an innovative solution for tricky to access, over water demolition, removal and salvage projects, with minimal disruption and damage to the coral reef and ocean bed.
Local drone photographer, BJ Eddy has taken a video of the Lady Carolina before removal which you can view on his YouTube video here: https://www.youtube.com/watch?v=-lZi0BREJjs